Photography is an art, you don't need any professional training to click good pictures. When we talk about traveling and exploring places then it is incomplete without pictures. Since photography too has so many different categories from wedding photography to photo shoots but what I like the most about photography is photography related to nature and the greenscape. It may also cover different types of landscapes.
As a photographer, one thing which attracted me the most is the green cover of any place and if you are touring some historic city such as Rome or Athens then capturing the beautiful landmarks of these prehistoric cities is a must.
Now, whenever you are traveling try to click more and more pictures as this could be your first and last visit to a particular place coz nobody visits any place in a repeat mode as the world is so large and life is too short. So it's a must to have a great photography collection.
Sometimes it is good to take risks. And I will give you not one but many reasons that why you should take traveling as a career.

Show off your travel photography
If you traveled and haven't clicked much of the pictures then I must say that you are not a true explorer. Photography has a great impact on your travel experiences as they will become a memory. The world is huge and you may not get another opportunity to visit the same place one more time.
Visit iconic places
Once you are away to some other country then you should not miss the main landmarks of that place. If you still need a reason to travel then go think it out. Imagine yourself taking selfies with worlds greatest landmarks.
Learn different languages
While traveling you may learn basic words such as hello and thanks in different languages . while I was on such international trip I got an opportunity to learn not one but many languages and in return, I told them something about Indian languages.
Live like a local
While you are abroad, try to go local. I mean to behave like the other residents of that country. Try some local food. And connect with the masses.
Meet multinational friends
You will meet different types of people on the journey and every person has a unique story to tell. Most of these people have left their jobs for traveling and some of them have restricted their work period to six months and for the next six months, they will be exploring the world. Isn't it cool?
Have a food trip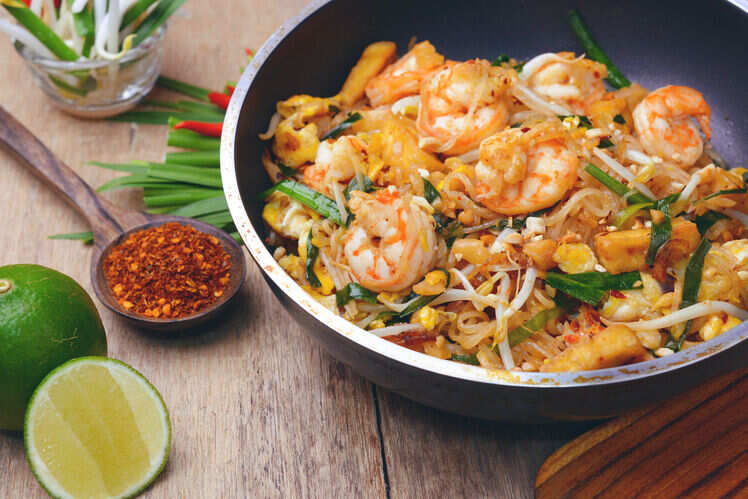 If you are a foodie and love trying different flavors of the world then you must go with the food tripping. You can also go with food photography so that you could add it to your travel blog.
Discover the culture and history of every country
It's a must, whenever you are on a trip to some country you must go with its history and all the situations those countries have faced in passing times. And you can share it with the people you meet during the journey.
Get out of the comfort zone
Get out and believe in yourself. Whenever you planned to go on your first international trip many questions arise in the mind but once you're there all the fear fades away. I remember when I first went for paragliding I was scared but then it all went well.
Relax and be at ease
After a few months of traveling you will get used to countries with different cultures. Stop overthinking and just go with the flow. It happened when I was in Egypt, there were language barriers and then one of the friends i met there told me to go by metro and it actually worked.
Discover yourself
Journeys come with all new experiences and these experiences come out with some of the greatest ideas. When I was on my trip then there I worked on a promotional advertisement for the place I was staying. If you are still double minded about what to do with your life then go on a trip, it will help you find the real you.
Collect some souvenirs and the art pieces
This is one of the best ways to keep some really good collection of souvenirs and art pieces. It will not just last as a great memory but it will grace your room too.
Learn to trust and open up
You will be meeting different types of people during your journeys and this is part of exploring the world. You have to differentiate between right and wrong. It will develop your senses. In my case, most of the people with scary looks were really nice by heart.
Fall in love with the world
The world has a lot to share. The world is a book and those who do not travel at all, they have read just one page of it. When I started travelling I felt that how relaxing it can be. Even if you have travelled a long distance you will feel relaxed after reaching your destination.
Inspire others to travel
Not everyone gets this opportunity to travel so you can inspire them to do so. I feel so proud when people tell me that I have inspired them to do something different in their lives. It is possible to do what you like. Just follow your passion. You can start anytime there's no age limit to go on a solo trip.
During one of my journeys, I met so many people which are in their 40s and 60s but they never stopped living. And when I see such people I feel so small that I have done nothing for now.
ALSO READ:-