Global warming is one of the greatest threats which the world is facing right now. Time to time we have gone through various summits about the same be it in European Union or in United Nations. Most of the countries across various continents are looking for alternates to curb pollution with sustainable electricity production.
From the last couple of months, Europe is facing an intense heatwave which is the worst thing that has been happened in the region in decades. The Greenland ice sheet is melting at a rapid pace and while the entire world is concerned about its impacts, nobody is seeing a bigger disaster which has taken place in the Amazon Rainforest. See pic;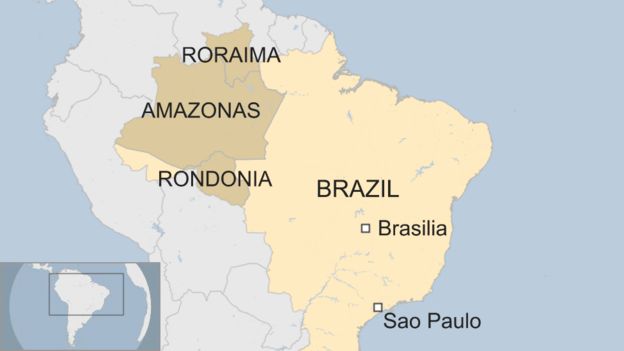 Amazon is the biggest rainforest in the world with over 20,000 plants and animals species. The fire has destroyed a major part of its ecosystem in the border areas of Brazil. Most of the people have slammed the Brazillian President Jair Bolsonaro for his careless behavior towards the matter.
Some reports also suggested that the forest area is being destroyed by the border residents of the region to make way for farming in the region. Experts also suggested that if these fires are not stopped then soon it will convert the lands into dry savannah grasslands as after the fire, it will take really long time to recover the loss caused by the fires.
The smoke caused by the forest fires have reached the Brazillian city of Sao Paulo which is more than 2,700 kms away from the region. The rising smoke have caused a daytime blackout in the region.
The forest is a home to about thousands of flora and fauna species and the devastating fires is truly affecting the lives in this region. The forest loss is growing at a size of one football pitch every day. Check out some of the reactions here;
It's a really serious concern and the entire world should do something about it.