You all must have heard this thing at least once in your life that age is just a number. Be it love life or something related to a place where you want to be, we always go a little confused while making some of the most important decisions of our lives. What if we tell you that there's an old lady who is turning heads for all the right reasons.
Sassy grandma Irene O'Shea is a perfect example to prove that age is just a number. She became the world's oldest skydiver by jumping more than 14,000 feet. The 102-year-old completed her landing on December 9, taking the title from Kenneth Meyer of New Jersey who was 101-year-old when he clinched the title.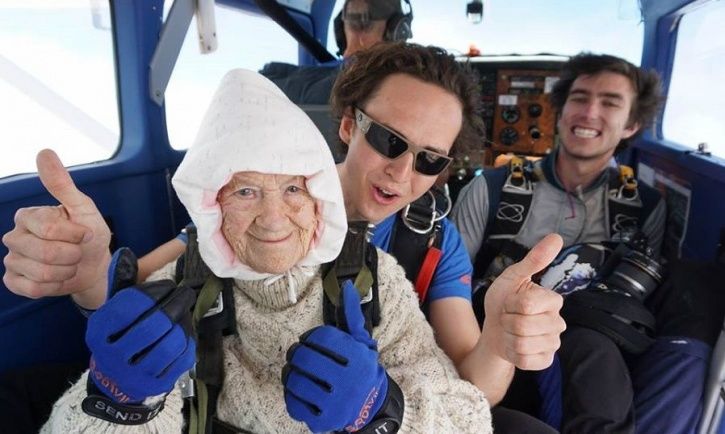 After landing in Langhorne Creek, she said that she had no fear heading for her third jump, she said
"I felt normal, about the same (as previous jumps), I was with the same partner (Jed Smith) and the same young fellas were in the plane with me. It was very clear up there and the weather was good but it was very cold up there."
In 2016, O'Shea went for skydiving for the first time, when she became the world's oldest female skydiver. Her daughter died of motor neurone disease years ago and she thought that this year would be perfect opportunity to raise money and awareness for the Motor Neurone Disease Association of South Australia.
She has so far raised approximately $12,000 that equals Rs 8,64,660 for the charity. She is now hoping to raise $10,000 that equals Rs 7,20,550. "I lost my daughter to that terrible disease 10 years ago and I miss her," Ms O'Shea said.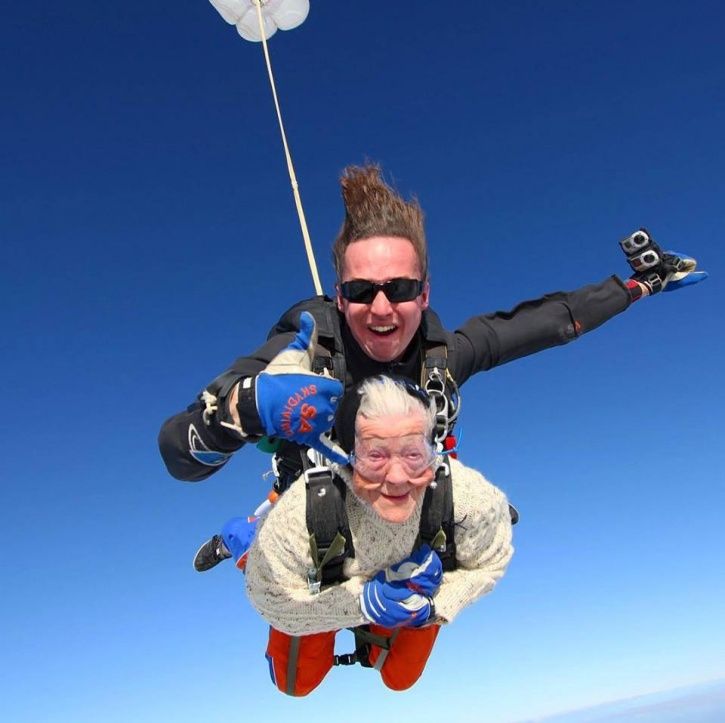 Ms O'Shea lives with 5 grandchildren and 11 great-grandchildren. One of her grandsons said, "I felt inspired by her - the attitude and courage and fearlessness is amazing,".
Do you also have a similar story? Do let us know in the comments section below and for more stuff like this, keep visiting gabruu.com
ALSO READ:-