A new law has been made by Haryana Sports and Youth Affair, that has asked the Haryana athletes to deposit one-third of their income to the Haryana Sports Council for the 'development of sports' in their state.
Hearing out this law the athletes went on strike and showed their agitation against this law. This sudden outburst has forced Haryana government to hit a pause on law made by the sports department.
The notification of this step was signed by the Principal Secretary to Haryana government, Dr Ashok Khemka . He said "The Governor of Haryana is pleased to notify the following conditions that governs the participation of any sports person in any professional sports and as follow- 1. The sports person shall be accorded without pay during the said period. One-third of the income that any sports person earns during any professional sports shall be deposited with Haryana Sports Council. The earned money shall be used for the development of the sports." Here's the official notice: [caption id="attachment_38797" align="alignnone" width="634"]
source[/caption] Many famous sportspersons from the state and Olympic athletes have penned down their views regarding this law.  And their opinion has made the Haryana government to stop the implementation of this law. Olympic medalist Sushil Kumar commented that there are many athletes who belong to poor families. Haryana government should make those laws that can encourage those athletes to make sports as their career rather than discourage them. And he also mentioned that athlete should be competing with free mind rather than being stressed like this. [caption id="" align="alignnone" width="759"]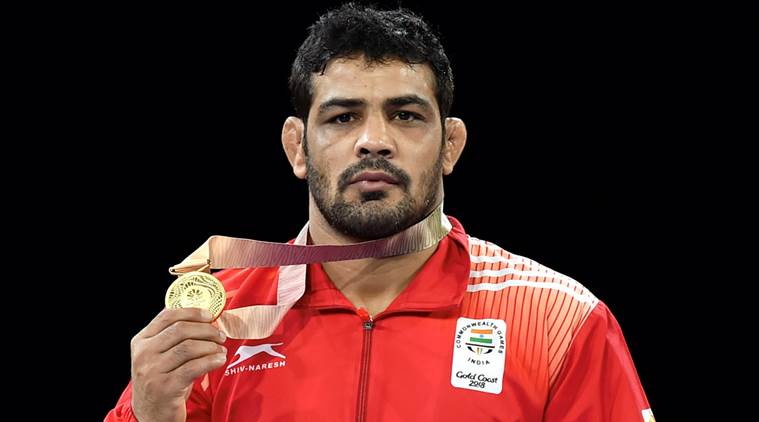 Source[/caption] Calling this decision a senseless one, the  wrestler and Olympic bronze-medalist Yogeshwar Dutt said that these officials have no role to play in the development of the sports and by making such laws it will decline the number of entrants into sports. [caption id="" align="alignnone" width="400"]
Source[/caption] Babita Phogat, who won a silver at the Gold Coast Commonwealth Games, said that such an action will hamper the preparation of the athletes. The government should take this order back and review it. [caption id="" align="alignnone" width="600"]
Source[/caption] While the current government has won applause for supporting sports and fitness through its various policies, this law has definitely come as a major setback. Revoking the law in time and nipping the outrage in the bud has come as a welcome decision from Haryana government.